Early Childhood Black Lives Matter at School Week Symposium 2021
This year's theme: Disrupting Anti-Black Racism in Early Childhood: Center, Abolish, Liberate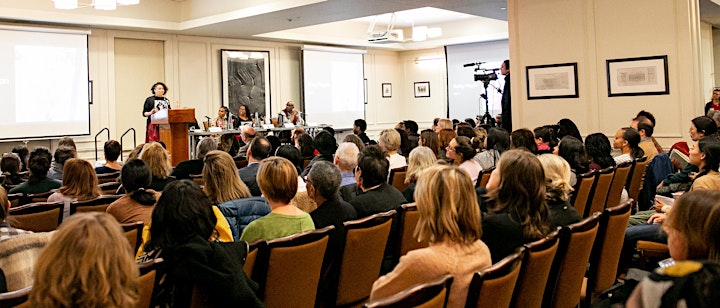 On Thursday, February 4, 2021, Bank Street College of Education will host an in-depth dialogue on supporting equity and the early education of Black children as part of Black Lives Matter at School Week. Our third annual symposium will feature a panel discussion around our theme, Disrupting Anti-Black Racism in Early Childhood: Center, Abolish, Liberate. We will close the event with a community African dance fitness session by Kukuwa Fitness. Please visit our website here to view the schedule and learn about our panelists.
This year's symposium will be held virtually on Zoom. ASL interpretation, Spanish interpretation, and closed captioning will be provided.
You can learn more about and view our 2019 ("From Theory to Practice in Early Education: Black Children Learning and Thriving") and 2020 symposia ("Exploring the Intersection of Gender and Race for Children Ages 0-8") on the Bank Street website. If you are unable to make the symposium live, a recording will be available on our website in the days following the event.
You can buy an event t-shirt here, featuring the design on our banner. This year's beautiful design was created by Amanda, a 9th grader at New Design High School!
Note: You will also receive a reminder email from Eventbrite in the days and hours leading up to the event that will include the Zoom link. We will also be streaming live on YouTube – you will receive the link to that livestream as well.
Please email [email protected] if you have any questions.